Every since I attended my first football match at Oakwell in September 1970 I've been a collector of anything connected with the town of my birth. On the way to the ground near Albert Hirsts car park my Dad stopped to buy a rosette from a seller, I remember the home made souvenirs were attached to a cardboard box and after parting with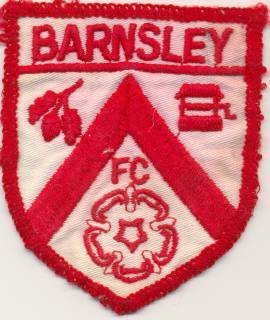 his shilling he placed the Red and White favor on my lapel. That moment marked the beginning of my collection and very soon, about ten minutes in actuality, I had in my possession my first football programme. The seventies were a barren time for a young boy with little pocket money to spend so I began to collect statistics, these were readily available from newspapers and match programme's and they were free. Then in 1976 on my fortnightly trip to WH Smiths prior to a Barnsley home game, I came across the Rothmans yearbook. Here in one book was the individual line-ups for every game and every team over the past season. it was far beyond my price range but relatives were happy to place it on my birthday list. This book contained exactly the figures I'd been trying to collect and at once I replaced my figures and layout with the published data. I also took the information as being 100% accurate and never dreamed a published book could be incorrect. So I continued on my way adding badges, pens, scarves and more programme's until the summer of 1978. This period saw two major landmarks in my Barnsley obsessed life, the appointment of Allan Clarke as Player-Manager and the publication of Grenville Firth's "Oakwell" the most comprehensive piece of literary work ever to be written on the club.
For the first time the outline details of all first class games were at hand but missing were the line-ups, attendances and player details, here was something else to collect. Allan Clarke transformed the club on the field and two promotions in three years reaffirmed my addiction to football and Barnsley. At the time of the 1982 World Cup s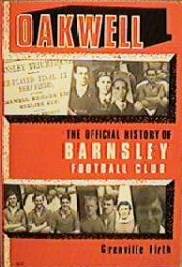 aw the first video machine at my grasp and the clubs elevated status saw big crowds and TV cameras at Oakwell. I began to save the clubs appearances on screen for prosperity and badger other fans for the copies of games I didn't have. The mid eighties saw me leave South Yorkshire and move to Bedford for work reasons but this only intensified my passion and loyalty for my hometown roots, also attending Barnsley matches became a way of ignoring the fact of my southern domestic situation. In the late eighties I joined the Association of Football Statisticians as my hunger for stats continued here at last was a forum for the questions that had puzzled me (Like why are there no recorded attendances prior to 1926). The early nineties saw a boom in complete record club histories as statisticians published their clubs details and I started my trawl of Barnsley Library archives to do the same. This was a task limited to summer holidays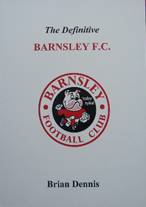 and as I began to record Barnsley's first league season 1898-9 I came across numerous missing or part match reports or worse still conflict between the two local papers. The AFS published in 1995 "The Definitive Barnsley FC" and for the first time the clubs full match line-ups were available, I eagerly awaited its answers to my conflicts but rather than shining a light on the matter it offered a third version of events. 1997 saw my first serious computer and with internet access I initially began to catalogue emphema of Barnsley Football Club but very soon I was saving anything of sporting or social interest. Also as I began to master Excel I began my Barnsley player database. Strongly using the figures of Barry Hugman for post WWII Players I began to record the full careers of any footballer with a Barnsley connection. Pre WWII players proved and still do prove a little more difficult but the combination of AFS publications, Michael Joyces excellent "1888-1939" book plus my own research have gone a long way to filling the gaps. That just about brings us to present day where I am currently writing the first "A-Z of Barnsley Footballers" with a co-author. One of the tasks I have set myself is to try a obtain a photograph of every footballer, I know this is just about impossible but I would like to think I could get 95%.
So please enjoy my collection and should you have any old photos or any queries, suggestions, additions or comments please contact me